At Sevco Foods, we represent and support manufactures and growers with properly accredited and environmental designations wherever possible. Sevco is constantly seeking out leading edge products that are eco-friendly, biodegradable, organic and compostable. These products are on the front line of sustainable business practices.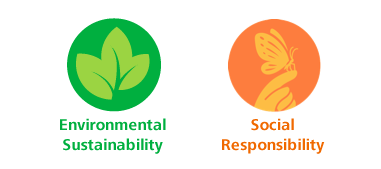 Sustainability is Longevity
We offer a complete line of environmentally friendly products for your business which are eco-friendly and stylish.
Green Choice
Sevco's line of specialized 'green choice' products supports the need for packaging that is not harmful to our environment.
Strong and Focused
Our vision is to make your business stronger with innovative eco-friendly product selection & quality.